Kronos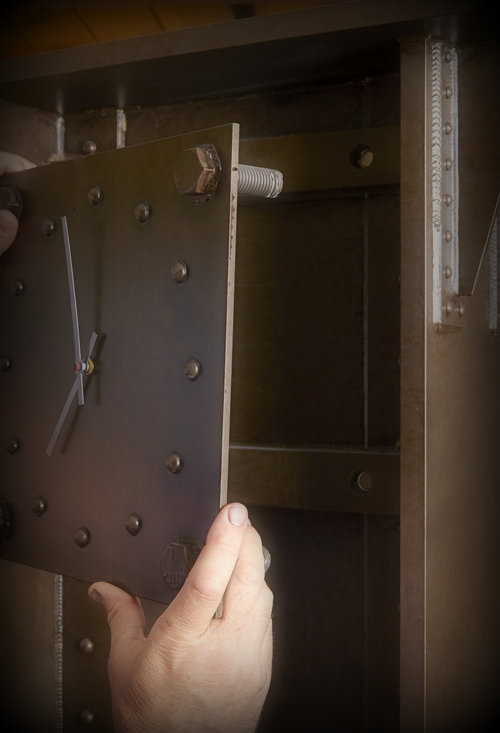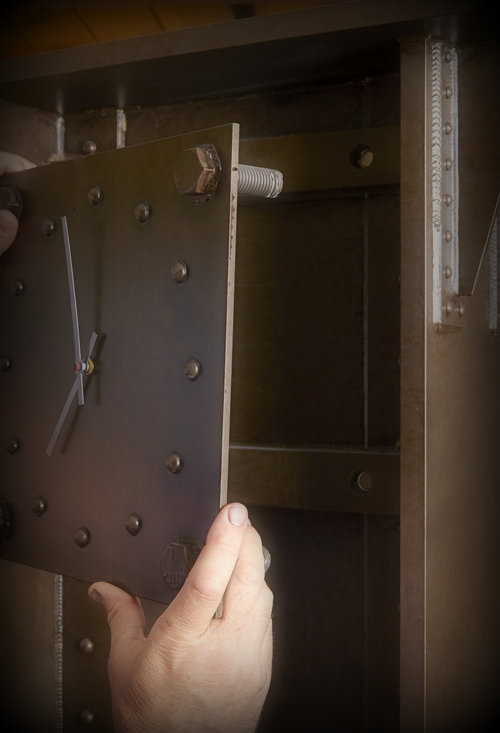 sold out
Kronos
Overall Dimensions: 77" High 22" wide (at the base) and 14" deep
Kronos was the first piece designed for Griffin Modern. Style inspiration came from a support I beam on a subway platform. It's very believable.
The clock movement is a simple and reliable battery operated movement. The clock face is held very securely in place by (4) rare earth magnets in the I-Beam body. The bolts in the base are functionally adjustable as leg levelers. Wrench is provided.
This clock is almost six and a half feet tall.
Just click on the images to see full size.
While all Griffin Modern furniture is styled like riveted iron and steel, it is all made from wood and wood products.