Epic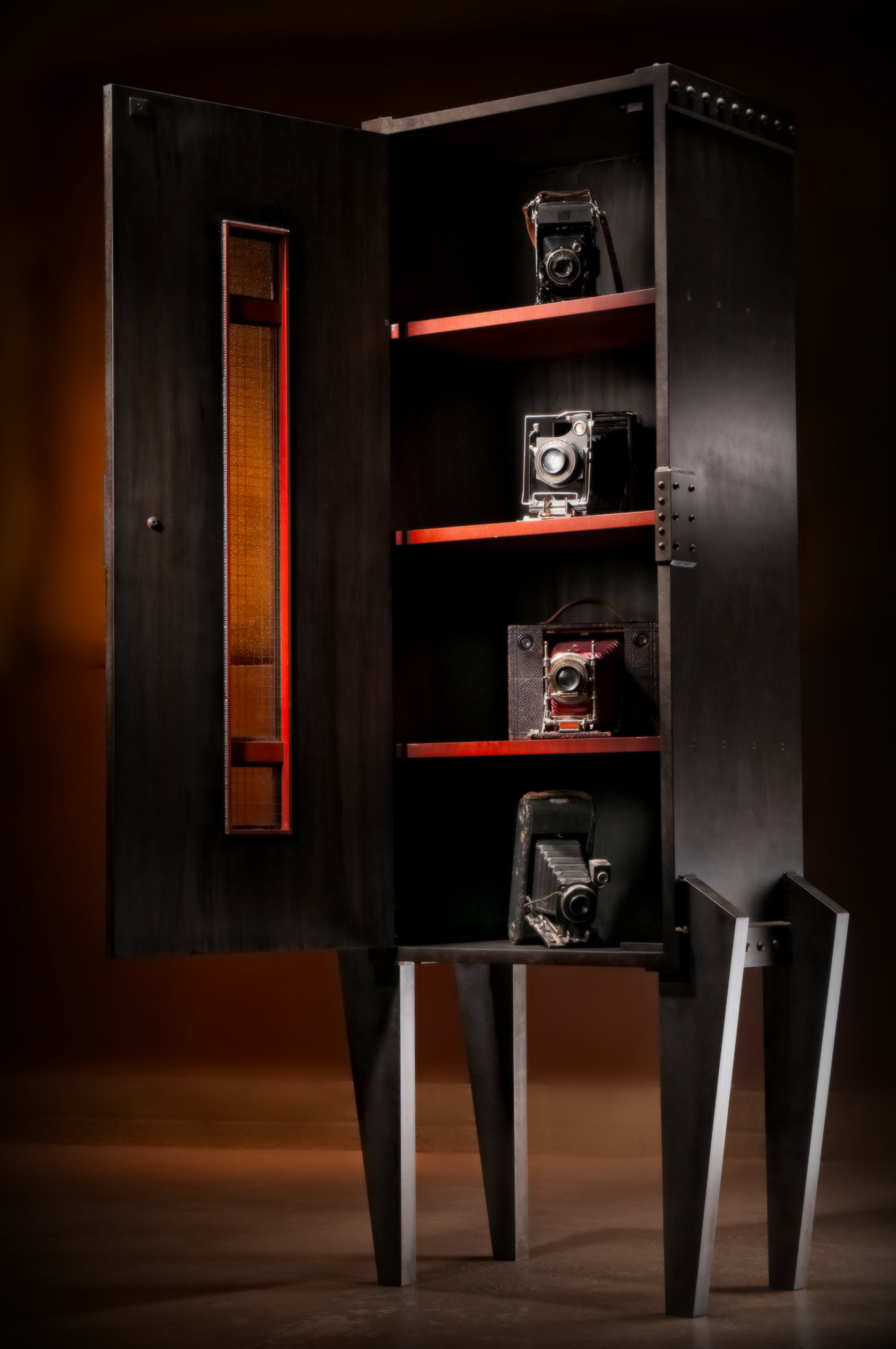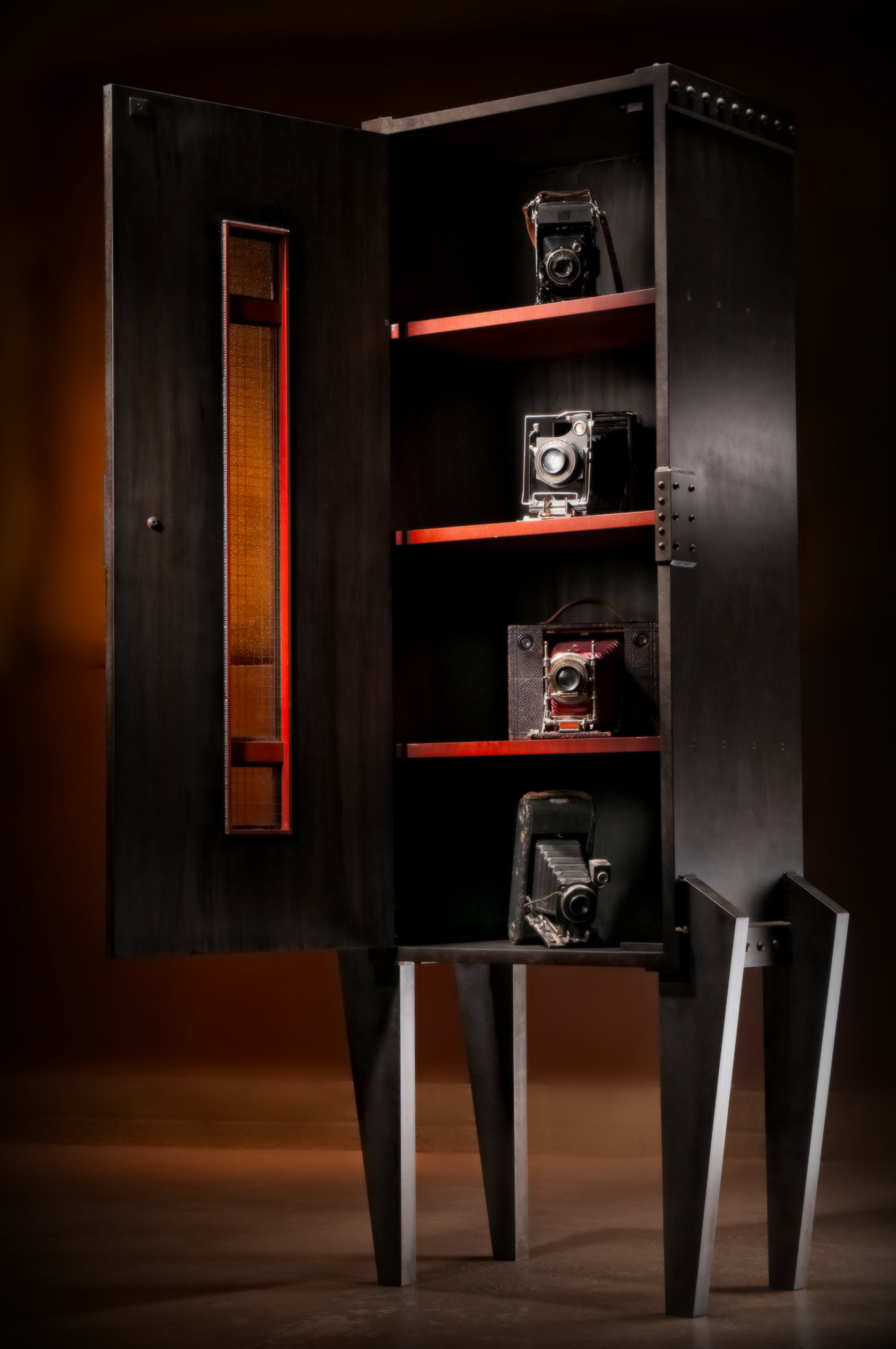 sold out
Epic
Overall Dimensions: 62" high 25 1/4" wide (at the knees) and 13" deep.
This case has two fixed shelves and one adjustable shelf. The door glass is wire mesh security glass. There's no lock on the door but no one is getting through the glass. This piece is SOLD.
I can build the same case again but this particular color is no longer available.
Just click on the images to see full size.
While all Griffin Modern furniture is styled like riveted iron and steel, it is all made from wood and wood products.